The project management team contains individuals with a vast range of experience in both engineering design and construction. From pre-application to close-out, our project managers are skilled in smoothly guiding projects with realistic timelines, budget, and quality in mind. With combined project management experience of over 50 years, our project managers have backgrounds in civil engineering and survey, construction and utilities, general contracting, and overall management.
Projects consist of: Residential Subdivisions  •  Golf Courses •  Processing Plants  •  Storage Facilities •  Retaining Walls  •  Multi-Span Bridges  • Multi-Family Developments • Commercial Projects • Office and Retail Buildings • Urban Renewal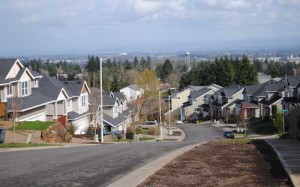 Eagles View in Salem, Oregon
MULTI/TECH ENGINEERING has provided the site engineering and project management for Eagles View, a 6 phase subdivision: 4 phases with 303 lots currently completed and 2 phases with 106 lots currently designed. When all six phases are complete, the subdivision will have 409 lots located in West Salem, Oregon.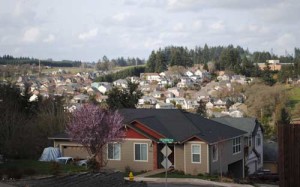 Estate Subdivison Planning
MULTI/TECH ENGINEERING has completed the design on several large subdivisions in West Salem, Oregon, including Deer Ridge Estates, a 6 phase subdivision highlighted in the image above. West Meadows Estates, a 5 phase subdivision, can also be seen in the image above. MULTI/TECH ENGINEERING provided site engineering, site layout, surveying, and project management services for both projects.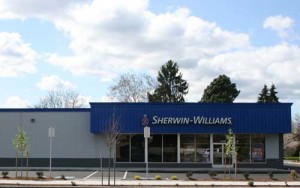 Commercial Design
MULTI/TECH ENGINEERING worked closely with Sherwin-Williams in successfully completing a building design that met the Sherwin-Williams quality and design guideline standards of workmanship. This design project, built in July 2008, included a full site renovation and new construction of a 5,000 square foot building. In addition, MULTI/TECH ENGINEERING designed the parking lot expansion, new city street improvements, sidewalks, and landscaping.
PROJECT MANAGEMENT CAPABILITIES INCLUDE
Quantity and Bid Estimation
Permit application and Guidance for ODOT, DEQ, NPDES, building permits, public works permits, grading permits,as well as other permits with various cities and counties
Franchise utility coordination
Contractor coordination
Subcontractor coordination
Construction contracts
Certified Costs and Reimbursements
Punch List
Improvement Agreements
Site Monitoring and documentation
Project Scheduling including surveying, pre-construction meetings, on-site meeting with inspectors, etc.