The professional engineers and staff at MULTI/TECH ENGINEERING draw on 22 years of experience with a variety of projects to provide clients with innovative and sound engineering solutions to each project's unique design challenges. MULTI/TECH ENGINEERING has completed projects all over the Pacific Northwest, in a number of different jurisdictions.
REFERENCED PROJECTS INCLUDE: Creekside Subdivision, Eagle's View Subdivision, Pioneer Village, Santiam Village Apartments, Habitat for Humanity Subdivisions (New Day and Samaritan Lane), Sherwin-Williams Buildings in Keizer and Newberg, Madrona Office Park, McNary Golf Course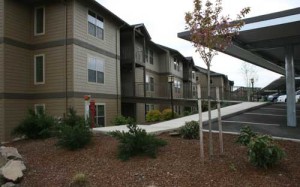 Santiam Village Apartments
This is a 120 unit multi-family project constructed in Salem, Oregon. MULTI/TECH'S ENGINEERING'S civil, architectural, and surveying team designed and monitored the construction of this project in 2007.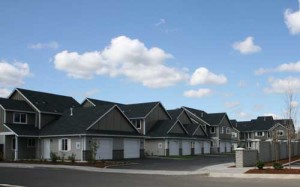 Urban Renewal Project
The Hollywood Station Townhomes in Salem, Oregon were a 2005 urban renewal project requiring collaboration with the City of Salem and other professional firms. MULTI/TECH ENGINEERING's designers and architects worked together to design a complex compatible with the surrounding area resulting in a beautiful living environment. MULTI/TECH ENGINEERING design included the parking lot, city street improvements, and sidewalks for the adjacent retail building.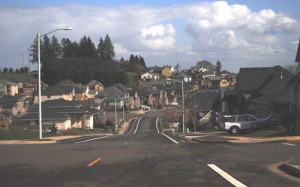 West Meadows Estate Salem, OR
West Meadows Estates, located near West Salem High School, was a five phase project creating 251 lots. MULTI/TECH ENGINEERING provided and supervised all aspects of the engineering design including: site layout, site engineering, surveying, and project management.
ENGINEERING CAPABILITIES INCLUDE
Residential Subdivisions
Apartment Complexes
Commercial Offices
Public Waterline Replacements
Water Reservoirs
City Trunk Sewer and Water Projects
Sewer Pump Stations
Water Pump Stations
Cell Tower Construction
Radio Tower Construction
City Street Projects
City Park Projects
Wetland Mitigation
Bridge Design
Culvert Design
Retaining Walls
Water Quality Design
Radon Mitigation
LOMA and LOMR Maps
Floodplain Certificates
Hydraulic Analysis
Conveyance Systems
Lateral Design
Foundation Footing Design
Deck Design